Project Mano Amiga
The Mano Amiga Project (PMA) is a non-profit organization, founded in 2008. The project was created as an alternative to respond to a variety of social and environmental problems of the Balgüe community, where PMA is located. Currently, PMA is operated by volunteers, being supported by a local committee, which coordinates the activities.
Focusing on different areas of local development and social empowerment is the Project's main goal. To achieve it, PMA is performing activities, which promote social and environmental responsibility, education, healthy living and culture as pillars for the community development.
Thanks to the enthusiasm and positive response by the local people, along with the help of donors and volunteer's support, the project activities are flourishing, allowing more possibilities for the sustainable development of the community.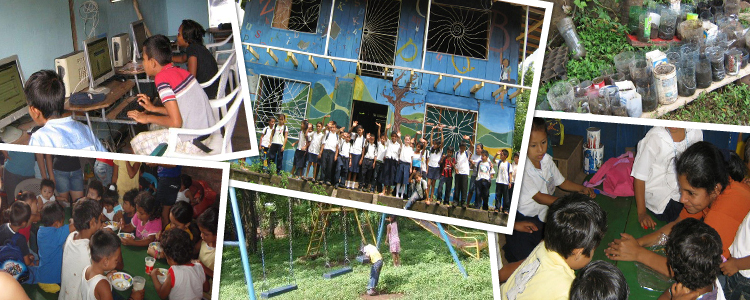 The Association Sanito Nicaragua and Mano Amiga Project
Similar to the Project Mano Amiga, the Sanito Association was created in order to develop and implement sustainable solutions for social, economic and environmental problems for the physical, mental and social welfare of the people from Ometepe Island.
As a partner, PMA extends its friendly hand and open its doors to our Sanito Association, offering the opportunity to share new projects, services and its space in order to develop and implement the activities that address the social development of the local people.
The cooperation with other non-profit organization of the community (Balgüe), such as PMA, consists of sharing information, work, interesting proposals, knowledge and their years of experience, making the development of our projects more effective.
Do you have any further question or are you interested in more information about PMA? Here you can access its webpage.
---
Contact:
Proyecto Mano Amiga
Roberto Mairena
Centro de Salud, 150 mts. Sur,
Balgüe, Isla de Ometepe
Nicaragua ·
Phone: 00505 – 8363 5757
Website: www.proyectomanoamiga.org