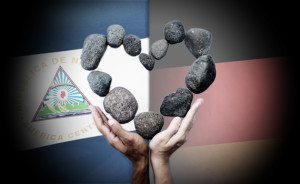 Our members are connected by the idea of promoting a healthy living in the sense of development aid. We would greatly appreciate if you also would like to stand up for this idea and to support our team. By this you would directly help the poorest people in Nicaragua. Also you would help us to plan our activities for the longer term.
Members of the German association pay a membership fee of 1 € per month or rather 12 € per year for a good purpose. However, further donations are welcome. For the membership of the Nicaraguan Association no fee will be charged.
The financial support of the association is equally important as your ideas and your active involvement. As a member of Sanito you could participate in specific activities. We regularly inform our members about upcoming work. Also you could always contact us with your own ideas.
The application form for membership is available here:
Application for membership Germany

Please send the application form completed to us via email to contact@sanito.org. After approving the document we will send you the confirmation of your membership. To become a member of the Nicaraguan association (just in case you are visiting Nicaragua frequently), please contact us per email.