Sanito (derived from the Spanish word for healthy – sano) stands for the joined voluntary initiative of people from Germany, Nicaragua and other countries of the world. The aim is to promote a healthy lifestyle in Nicaragua. Together we want to help the poorest people of Nicaragua to have a much healthier life.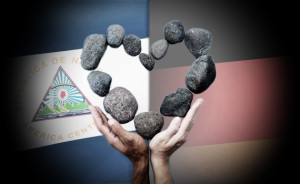 Currently Sanito is formed by two associations: The "Asociación Sanito Nicaragua" and the German association "Sanito – Förderverein für gesundes Leben in Nicaragua e. V." The projects in Nicaragua are planned and implemented by the local association. The German association supports these activities by taking over the fundraising, the acquisition of volunteers, and consulting. Additionally we perform awareness raising activities in Germany to shed light on the problems in Nicaragua.
We invite you to learn more about our work in Germany and Nicaragua on this website. Our work is supported by members, partners, and donators. If you are compelled by our work, we would greatly appreciate your support.
About "Sanito – Förderverein für gesundes Leben in Nicaragua e. V."