Our Board of Directors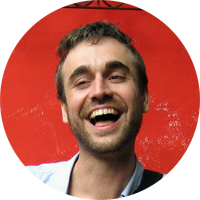 President: Ronny Gey
I was born in the winter of 1981. Since I finished my studies of business informatics, I have been working as a scientific assistant at different universities. Nicaragua is a beautiful country, which I have visited for two months. During my travels I realized how many wonderful tropical fruits and vegetables the 'Nicas' have available. However, it is not represented in their diet, which often causes malnutrition amongst the population. My motivation in being involved with Sanito is to bring about positive and healthier approaches to the daily lifestyle of the local people. I would like to help out, so that Nicaragua is not left alone in this situation with profit orientated, multinational pharmaceutical and agrochemical corporations.
---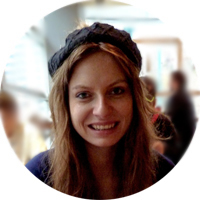 First Representative (Secretary): Isabelle Sperlich
During my private life and professional experience as a journalist I have met a lot of people and experienced diverse situations all over the world. Nicaragua especially made an impact on my live. The formative experiences I had in the summer of 2014 are still causing me warm feelings. I came to know a wonderful country with impressive cultural impacts and people with an unprecedented joy for life; a country which has to raise much strength to cope with social and economic problems after having had negative political and economical experiences in the last decades. Therefore community capacity building projects are of the utmost importance such as Sanito is implementing. My motivation is to connect people and projects across continents. Thus my concern is to sharpen the German point of view on problems in the second poorest country of Latin America and the Caribbean as well as to raise social consciousness and to establish a long-term interest in Nicaragua and its people. As a volunteer I will support the activities of the German association as well as some specific projects of the Nicaraguan sister association.
---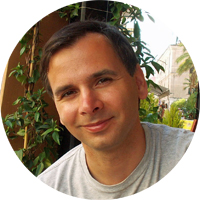 Second Representative (Treasurer): Thomas Nellessen
During my studies of business and economics I was inspired by foreign countries and cultures. While travelling through South and Central America on one hand I was always fascinated by the warmth of the local people. On the other hand the poverty and the suffering of the population caused me to feel deeply depressed, which is my motivation to get involved with Sanito. I would like to call people's attention to the plight as well as to the social injustices. Even more important I want to help eradicate them. Since a lot of my friends and I have shared this idea, we founded the German Sanito association to do something good with the resources we have. It is satisfying to see my efforts positively impacting people who were suffering in such a drastic way. To feel their joy and thankfulness is my reward, also to know that each of us could contribute a little to make our world a better place.
---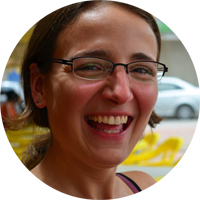 Third Representative: Ann-Kathrin Volmer
My name is Ann-Kathrin Volmer. I was born in the 1988 in Cologne. I studied Geography and I graduated with a Masters degree in Environmental Sciences. Now I am working as lecturer and researcher at a university in Colombia. Health care is a much related issue to my life, because there are some environmental impacts on health. In December 2014 I visited Ometepe Island and other locations in Nicaragua. There I experienced Moringa for the first time, the so called 'Tree of life' that includes all essential amino acids and many other nutrients our body benefits from. I also met people there who already regularly consume the leaves of this tree. The further promotion of Moringa to local alimentation is part of Sanito. I have confidence in Sanito, because I believe it to be realizing projects which are actually participative. The Nicaraguan Sanito association is managed by local people and projects are developed as well as implemented locally, which will provide long-term efficiency of the projects.
---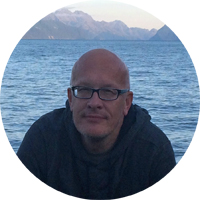 Fourth Representative: Thomas Sauer
As a typical representative of the baby boomer generation I was born in 1966 in the very deep east of Germany. Early in my life I was confronted with the governmental mandated aid for Nicaragua in the 1980s. However, by nature I reject such paternalism by the state. I was not convinced by these development aid activities and the prescribed solidarity of the GDR with the Sandinistas. However, one thing continues to resonate within me: The knowledge of an extremely poor country in Latin America combined with a yearning for an incredible country marked by tropical forests, lakes and volcanoes, where Dictators, Revolutions and industrial interests have left its trace. Throughout my ambitious international studies and my many years of experience as a Director of a large international company I have never forgotten what it means to help other people. Just a few conversations with friends in winter 2014/2015 inspired me to establish a sincere developmental aid, formed by voluntary commitment and to implement this into the German Sanito association.
---
---
Other founder members (incomplete)
Daniel Burger
The Northerner of Sanito: I was born and grew up in Hamburg, where I also graduated with B.A. in ethnology, with a focus on development cooperation. Professionally I was, between IT and organic farms, active in various fields. At the beginning of 2015 I went for the second time to Nicaragua, and started to volunteer for a small community center on Ometepe. There I encountered the association Sanito, which was in its beginning stages of realization. I was impressed by its objectives and orientation. Now I would like to support its projects, which from my point of view are the most interesting and promising ones here. I was also active in and around Estelí in northern Nicaragua, primarily involved in education, environmental protection, community tourism and economic promotion. Currently, back in Germany, I am a social worker for unaccompanied minor refugees. With your support Sanito will be able to contribute to the improvement of local living conditions. The differences in healthy lifestyle between Europe and Central America are tremendous. It is time for a bit more global justice.
---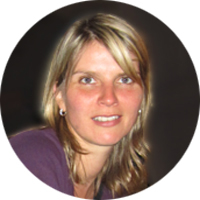 Inga Fischer
I was born in 1980 and live in Frohburg, which is where I first became involved with Sanito. By profession I graduated as management assistant with a focus on financial management. Today I work for a municipal administration in the south of Leipzig. Travelling to Nicaragua has not been a reality as of yet, however I really want to do so in the near future. However, I am very motivated to support Sanito, not only because my friend is living there. Also living a very healthy lifestyle is a high priority for me personally. Truthfully I am not convinced that the habitual use of pharmaceutical products is really what is best for human beings. This personal point of view is the cause of my desire to work with Sanito.
---
Manja Gey
In 2011 I visited Nicaragua for the first time while volunteering for six months in a small community center on Ometepe Island. I have felt led to return many times and now I call Nicaragua my second home. Since my first visit and even to this very day the local health situation especially has deeply impacted me, for example malnutrition, lack of competent health care and the negative environmental impact on the health of the local people. Another form of injustice that I see being perpetrated on the local people is foreign investors starting businesses based on unfair wages and employing local people without registering them, which causes the employee to remain without their right to competent health care. As a part of Sanito I am particularly involved in preventative health care. My focus is on the Nicaraguan association, however I am also responsible for the communication between both associations and I support the German one as much as I am able.
---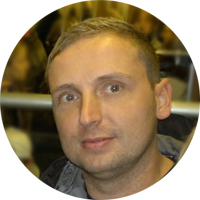 Jens Hiensch
I was born in the south of Leipzig in 1982 and nowadays I work at the purchasing department of a small-/medium sized commercial business. In August 2014 I visited Nicaragua for the first time. I immediately felt in love with this beautiful country and its very lovely people. While travelling from the Pacific Coast to the Caribbean I was able to learn about Nicaraguan culture. I discovered people's joy for life and a diversity of wonderful landscapes. Nevertheless, where there is light, there is also darkness. The predicament the local population is facing was an eye-opening experience. Especially the health care, the hygienic situation and the lack of nutritional diet had sobering effects on me. Animated to do something positive I was right away enthusiastic about founding a non-profit association. It is my hope that through my commitment as a founder of Sanito the plight of the local people in Nicaragua will be improved.