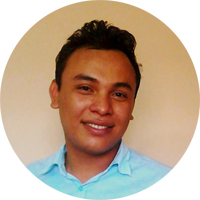 President: José Alberto Díaz Castillo
(Qualified Accountant)
I am from Ometepe Island, from Balgüe community, having graduated from university with a degree in Public Accounting and Finance. My vocation is oriented to strengthen on a daily basis my education and provide humanitarian social services. I grew up in a community, which has been in the process of being developed. Consequently I can see the many needs of the people of my community. God has created me with a huge heart to support the humanitarian work on a voluntary basis, especially regarding healthy living, one of the greatest problems we are facing nowadays. Now I have achieved one of my biggest dreams: Being a part of the Sanito Association. It is an NGO founded by 7 special friends that are connected for an entirely humanitarian purpose in order to ensure a better quality of life for the local people.
---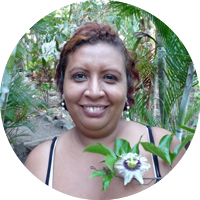 Vice president: Odelba Lucila Castillo Menocal
(Lic. in Tourism and Hotel Administration)
My name is Odelba Lucila Castillo Menocal. I was born in the beautiful and pleasant community of Balgüe, which means old house. However, unlike an old house, Balgüe will always hold a special place in my heart and mind. I was invited to be a part of the SANITO Association. As I have always been happy to help and support, I will be enthusiastically available for this project. I look forward to being a part of the projects to contribute to the successful and healthy development of my community.
---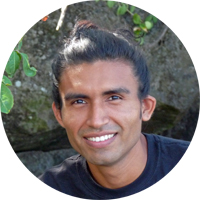 Treasurer: Yilmer Antonio Castillo Menocal
(System Engineer)
I was born and grew up in the beautiful place of Balgüe, Ometepe Island, Nicaragua. When I was a teenager I was not really interested in the development of our society. Later I studied Computer Sciences and once I graduated I started to see the world through different eyes. As I became aware of the social problems we are facing here on the Island, I also figured out a lot of possibilities on how to solve parts of these problems. That is why I became involved in Sanito and nowadays I am proud to be part of this organization. Mostly I am interested in projects which are directed to the improvement of food security. For example the implementation of sustainable agricultural practices and family gardens in town as well as the development of healthy nutrition. I hope to bring significant changes for my community and its surrounding areas.
---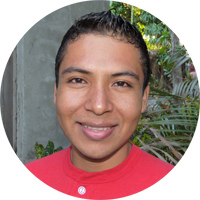 Secretary: Gilmer Antonio Zambrana Castillo
(Qualified Accountant)
I was born on the beautiful Ometepe Island, in the community called Balgüe, where I grew up without any knowledge about how to help the people living in our community. It was when I started to study, that my knowledge made me aware of it. I would like to support helpless people and to help them achieve a healthier standard of living through sharing the knowledge I have gained.
---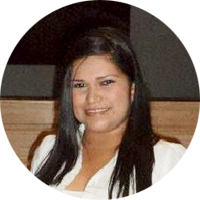 Revision: Karin Dominga Hernández Gutiérrez
(Student of Public Accounting and Finance)
I was born in Balgüe, a community located on Ometepe Island, and I am in the fourth year of studying Public Accounting and Finance at the university level. I am a working woman. Throughout my life, I have learned many things, which I am pleased to share with others. I have always admired people who are voluntarily giving their time and energy to help the people around them. This has awakened in me an interest to work for the benefit of my community. The Sanito Association provides me the great and unique opportunity to be its member, of which I am very grateful. I will give my best efforts to achieve the success desired by all members and, at the same time to experience positive changes in society as a whole.
---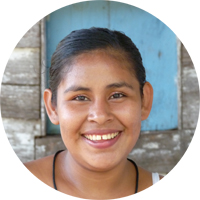 First Assesor: Keylin Lucrecia Espinoza López
(Housewife)
My name is Keylin Lucrecia Espinoza López. I live in Balgüe, Nicaragua and I am already, at young age, a mother of two gorgeous daughters. After the birth of my children I had thought that all my dreams and possibilities were fulfilled. However, thanks to Sanito, I have found other opportunities, which are helping me to develop my capacities. I would like to help other people in my community. Like me, a lot of other mothers would be able to develop their talents and capacities which would help them to improve their own quality of life and that of their families.